Wooohooo ..
Sebagai pencinta musik sih, pastinya gak kenal waktu dan tempat pasti wajib dengerin musik.
apalagi kalo contohnya gue lagi
on the way
ke suatu tempat ..
Headset gue pasti ga bakal lepas dari telinga.
Gue adalah tipe orang yg gampang banget bosen, dan satu-satunya hal yg bisa bikin gue gak bosen lagi adalah ..
Music.
Ada beberapa lagu favorite gue yg setiap hari gue dengerin.
dan itu pasti ada di
Most Played
di Music player gue.
Check this out ..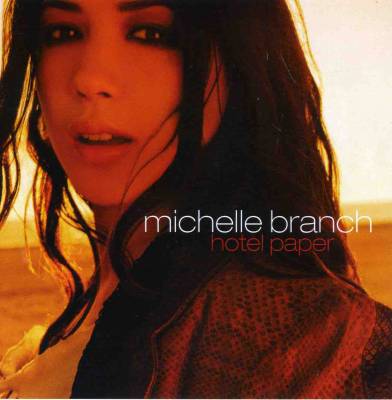 1. The Temper Trap
I Love this Indie band, lagunya gue banget.
Gue paling suka dengerin lagunya yg
Fader, Sweet Disposition
, sama
Lovelost.
Like this.
2. Michelle Branch
This girl is really cute with a general pop rock song.
Lagunya yg easy listening tapi lumayan rock on kayak All I Wanted, Find Your Way Back,
Goodbye To You.. i can hear it everywhere i go :)
3. Good Charlotte
Taken from the album Cardiology, i found this cool song.
Like It's Her Birthday. Bikin kepala goyang.
And, this song is remind me with someone.
4. Paramore
Yaaayy, this is my favorite band ..
I Love Hayley Williams, and also this band.
When it rains, Crush Crush Crush, For a Pessimist i'm Pretty Optimistic, Fences
adalah
Lagu jagoan gue di album Riot! ini .
5. Owl City
Naksir berat gue sama tampang dan suara charmingnya Adam Young.
Kalo lagi dimobil, atau lagi dalam perjalanan kesuatu tempat, gue suka banget
Dengerin lagu Saltwater Room, Strawberry Avalanche, sama The Technicolor Phase.
Bikin gue gak mati gaya.
6. Artic Monkeys
Well, this is also my favorite indie band.
Lagunya indie banget, like Fake Tales of San Fransisco, Dancing Shoes, Mardy Bum.
It's gonna be my best drug when i was sleepy an get bored in somewhere.
7. Ne-Yo
I Love this guy even more than Michael Jackson.
He's so cool youu know, and he's the gentleman of this year. ha ha ha ..
Closer, Nobody, Single, and Part Of the list are my favorite songs from this album.
8. New Found Glory
Meskipun band spesialis cover version, but they have their own style.
Lagu andalan gue so pasti, Coming Home.
9. The Cardigans
Gara-gara Soundtrack film Romeo&Juliette, Lovefool.
Gue jadi kesengsem sama band ini. My Favorite song is I Need Some Fine Wine
And You,
You Need To Be Nicer.
That's All my favorite song, and they are gonna be my best songlist in my cellphone, my Ipod, and also in my notebook. Have A Nice Trip, All :)